Sunlight, Water & Us is a family owned business, lead by Jason Motto, who has over 16 years of experience in the lawn care field. We offer reliable, high quality Lawn Care Treatments/Applications, Mowing Services, and many other yard services that will add beauty and value to your home &property. We have many highly satisfied customers throughout our Lehigh Valley, PA and Central & Northern, NJ service areas. We are licensed and insured in both Pennsylvania & New Jersey.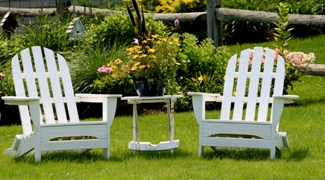 Our goal is to provide your lawn with all of its needs and set up a specific program designed to help your lawn be healthy, look beautiful, and meet your expectations. At Sunlight, Water & Us, we know that every lawn is unique, so any lawn care program has to meet the specific needs of that lawn.
Your lawn and yard is an integral part of your property and is usually the first element of your home or business that people notice. To have a healthy, attractive yard, it requires time spent weeding, inspecting for & preventing lawn insects/pests and lawn diseases, fertilizing, aerating, mowing and more. But if you are like most property owners, your life is busy enough without having to worry about lawn care. At Sunlight Water & Us, we take pride in providing our customers with professional lawn services that will give you one less task to worry about. A beautiful yard will make any home or business owner pleased and will increase the value of the property.
Our Services:
Lawn Care Treatments/Applications
We provide all your fertilizer needs, crabgrass & weed control and prevention, insect/pest/grub prevention & control, lawn disease prevention & control; core aeration, seeding, & more!
Professional Mowing Services
We provide professional mowing services to both residential and commericial properties, on a weekly, bi-weekly, or as needed basis.
Other Services
We provide many other lawn & yard services that will help keep your property looking beautiful and well-kept!