"That's All You Need For The Perfect Lawn!"
(610) 653-5695 /

Email Us
Sunlight, Water & Us high-quality, cost effective lawn care services that will add beauty, value and character to your property! Our Lawn Treatments/Applications through our Comprehensive Lawn Care Program, help establish and maintain a healthy, vital lawn. These treatments and applications include fertilizers for every season, weed and crabgrass control, lawn disease detection and treatments, fungus treatment, insect treatment, grub control and prevention, core aeration, ph soil testing, lime applications & more. We also have a separate Lawn Tick Lawn Application (also works on fleas), to help to control these horrible parasites.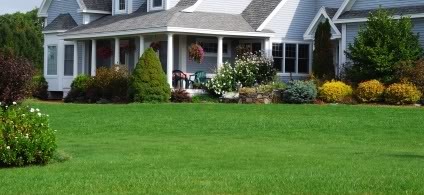 Our Professional Mowing Services are meticulous and can be done on a weekly, bi-weekly or as needed basis, so you dont have to worry about the hassle of mowing your lawn every time it needs it.
Sunlight, Water & Us also provides a variety of Other Services to give your property a well-kept appearance.
We provide our services to both residential and commercial properties throughout Lehigh Valley, PA and Central New Jersey locations with many highly satisfied customers.
Click on the Links Below to find out more about the many services we provide. If a service you need is not listed, please contact us anyway. We may be able to provide that service, or refer you to someone that can. We work with several other companies in our service areas, so our customers receive the property services that they need.
Services Provided By Sunlight, Water and Us:
Lawn Care Treatments/Applications
We provide all your fertilizer needs, weed control, insect/pest/grub prevention & control, lawn disease prevention & control; core aeration, seeding, & more!
Professional Mowing Services
We provide professional mowing services to both residential and commericial properties, on a weekly, bi-weekly, or as needed basis.
Other Services
We provide many other lawn & yard services that will help keep your property looking beautiful and well-kept!
Our Main Service Areas
We provide lawn care services throughout the Lehigh Valley, PA areas and Central NJ locations.